APPROVED ELEVATOR ERECTOR INSTALLER



iHeis was established in the summer of 2011, and is the market entry in Person Lifts, Hoists and lifting platforms. Due to high demand for our crane expertise, we also have a significant workload in installation and repair of overhead traveling cranes, electrical wire and chain hoists.
We supply and fit great passenger and cargo lifts from the LM-Lift Material in Germany. These lifts are high quality and product range is wide.
iHeis has also signed a cooperation agreement with Sumas in Barcelona, ​​Spain. Together, we deliver tailored solutions elevators and escalators for all needs.
If you need a new elevator, service or wish to decide whether an older elevator should be modernized? Contact us!
Our organization is cost effective, and our products fit both our and the customer's needs. Happy customers mean that we are doing ok at work: o)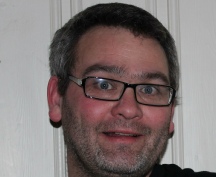 INFORMATION BOARDS IN LIFTS
We have invested in digital signage in the elevator. This means that we fit a computer screen inside the lift, which customers can decide the content. Here is a large market, from housing to public buildings.
CRANES AND LIFTING EQUIPMENT
We specialize in crane controls, and especially elderly advanced controllers.
A production crane is an important tool. If it fails, it can stop the whole production. We are able to avoid production downtime. But… Safety First!



IHeis has a business address in Kristiansand, and want customers primarily in the area. We will install and repair elevators, not sit in the car half the day. If customers in Egersund Risør.
IHeis approved by the DSB as the elevator installer and registered in elvirksomhetsregisteret. In January 2012 we received the audit visit by DLE who went through internal controls and procedures.

IHeis have an excellent working relationship with the Norwegian Elevator Control. All lifting appliances should be checked every 2 Year, and if NHK is incorrect or missing, iHeis a very good company to rectify the error ..